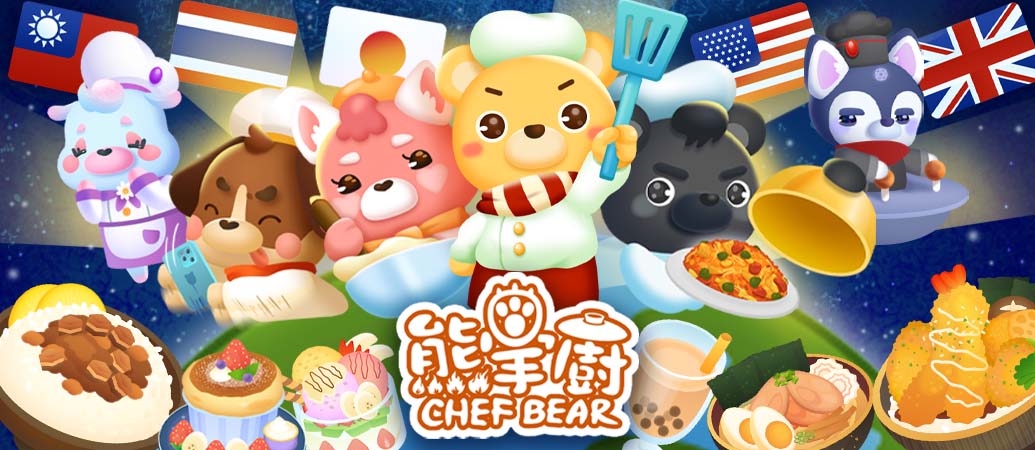 -World View-
The Earth is facing a decrease of her natural resources. The natural environment around us has been severely affected by human activity.
One day the sound of thunder was heard throughout every country all over the world. Suddenly a great sea of clouds descended on the sunny sky and everyone stopped in bewilderment to see what was going on! As the thunder sounded out throughout the world almost every human changed into an animal, but not everyone turned into a normal animal….
because of some people's greed and uncaring outlook towards the planet they turned into a zombie!
-TRAVEL AND FOOD-
Kill two birds with one stone by traveling the world and learning how to cook. Jump over to the Taiwanese restaurant and learn how to make delicious dumplings and tasty bubble tea, while listening to Taiwanese music and serving Taiwanese customers.
Travel to the British restaurant overlooking the London Eye and Buckingham Palace and learn how to make an English Breakfast. And then go to Japan to learn how to cook Takoyaki, the famous dish also known as Octopus ball.

-MOTION SENSING GAMEPLAY-
Combining travel and food, we set off from Taiwan and go over the globe. Easily cook hundreds of recipes using your phone's gyroscope, really feel like you are cutting vegetables, flipping a pan, shaking up a bubble tea, or pouring some sauce on delicious stir fry.You can learn all the famous dishes around the world and become an excellent chef here in Chef Bear!
-YOUR OWN HELPER-
Are you worrying about being alone in the game?
Don't worry! We have arranged the cutest animal helpers in the game.
Helping you with difficult customers! They all have different unique skills.
Moreover, they all look adorable!
Collect fragments to unlock more helpers and start the journey now!

-MONSTER-
Warning! In the map adventure there are times when you will be faced with a monster threatening to attack you. On encountering a monster you must first feed him because if he is not full he will try and eat you! Good luck!
In order to solve the food problem players must become a chef and alongside their helper they can face these challenges that arise. In order to solve the problem you can unlock many special dishes in each country and use friends you have met on your journey too! But, you all must be careful of monsters who will appear from time to time.
In this world we need to find hope and achieve success – come and grab it!

-BATTLE-
Challenge your friends to a ferocious game of tug-of-war and see who can receive the bragging rights! You can use all kinds of accessories and you assistant's skillset to dazzle your opponent in battle and be victorious!
After completing your dishes you can increase your number of team members by getting customers to join you in battle. Use your accessories and skillset to cook fast and achieve rewards. Wonderful prizes can be achieved for the top 3 places! Come and become a Michelin ChefBear!

-SATISFIED CUSTOMERS-
Complete more satisfaction missions and gain more outfits in the friends clothing system. Come and help your cute and mischievous customers to change their clothes!

-CREATE THE BEST AND THE MOST UNIQUE RESTAURANT-
After getting a new recipe from the map adventure you can use this experience to open your restaurant and become a boss!
Complete challenges to unlock and receive new designs and accessories for your restaurant or go to the shop to purchase some new things for your restaurant too!
Design it in your own unique way and stand out from the crowd!