-WORLD VIEW-
In this game, the player was a person who loves to cook but has zero talent in cooking. He had been working in different restaurants as a part-time worker for more than ten years! He always screwing things up, like braking plates and cups. Since that, no owner can stand him. That's why he was always changing job!
One day, he made some terrible food again and got fired by the boss. He was so frustrated and wandering in the city, soon he found himself lost in an alley he'd never been before. He saw a bistro, It looked quite nice!
Although he was a bad cooker at least he had seen so many restaurants like no one did.
"This owner of the bistro must be somebody!"
He thought. So he decided to step in the store
out of curiosity and enthusiasm….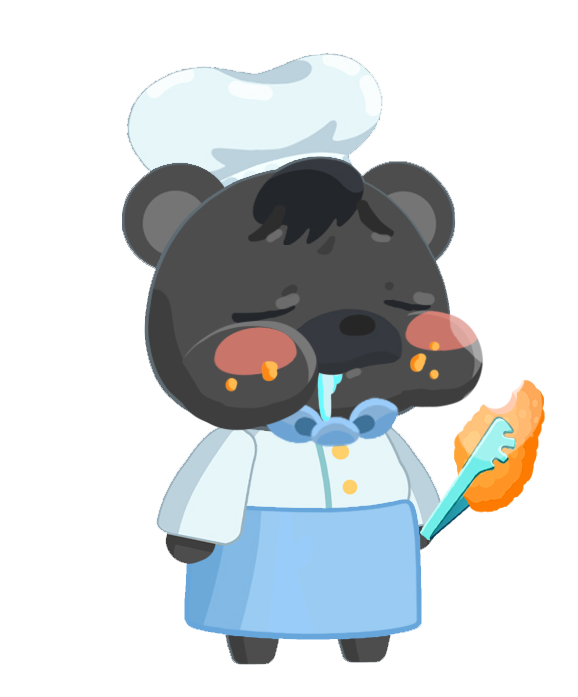 -TRAVEL AND FOOD-
Kill two birds with one stone by travel the world and learning how to cook. Jump over to the Taiwanese restaurant and learn how to make delicious dumplings and tasty bubble tea, while listening to Taiwanese music and serving Taiwanese customers.
Travel to the British restaurant overlooking the London Eye and Buckingham Palace and learn how to make an English Breakfast. And then go to Japan to learn how to cook Takoyaki, the famous dish also known as Octopus ball.
-MOTION SENSING GAMEPLAY-
Combining travel and food, we set off from Taiwan and go over the globe. Easily cook hundreds of recipes using your phone's gyroscope, really feel like you are cutting vegetables, flipping a pan, shaking up a bubble tea, or pouring some sauce on delicious stir fry.
You can learn all the famous dishes around the world and become an excellent chef here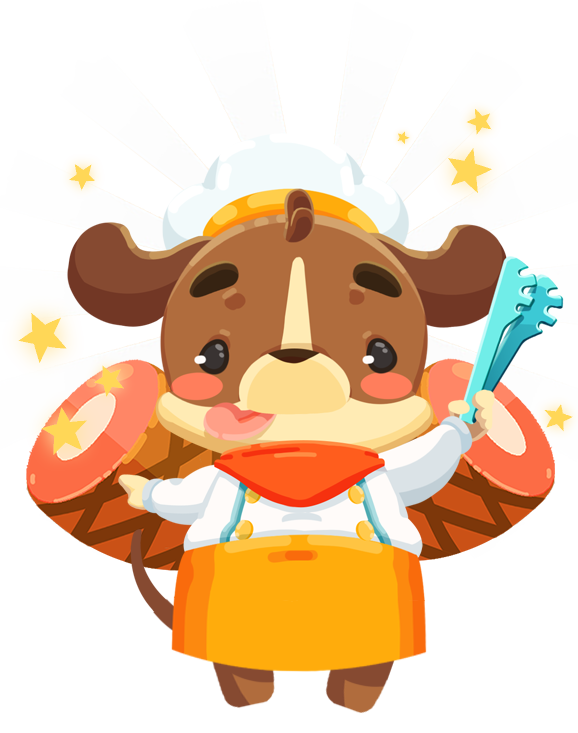 in Chef Bear!
-YOUR OWN HELPER-
Are you worrying about being alone in the game?
Don't worry! We have arranged the cutest animal helpers in the game.
Helping you with difficult customers! They all have different unique skills.
Moreover, they all look adorable!
Collect fragments to unlock more helpers and start the journey now!